Photos of the prototype and railfanning pictures and stories.
The following photos were taken in September 1997at the EMD 75th Anniversary open house in LaGrange, IL. All of the photos were taken by Frank E. Qualls and features many classic EMD locomotives on loan from the Illinois Railroad Museum for this event.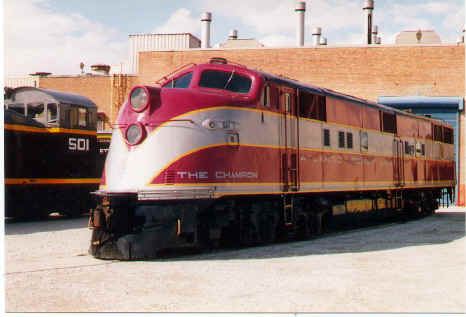 The "Champion" E-unit in ACL colors so aptly named for Champion Davis, President of the Atlantic Coast Line railroad at the time of its commissioning.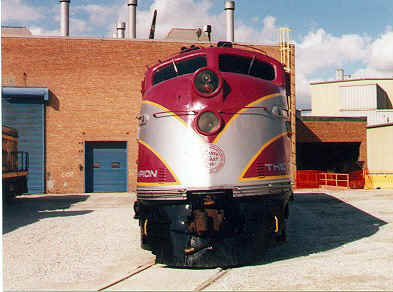 This beautifully restored E-unit is coming at you ready to hit the rails.

Resplendent in its stainless steel car body, this Burlington Route E-5 Silver Pilot must surely have been a sight to behold as it streaked along the rails.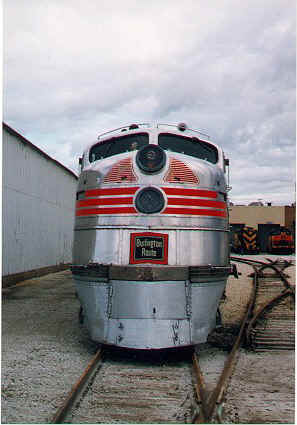 At rest in its majestic splendor this E-5 looks ready to return to fast passenger service on the Burlington Route!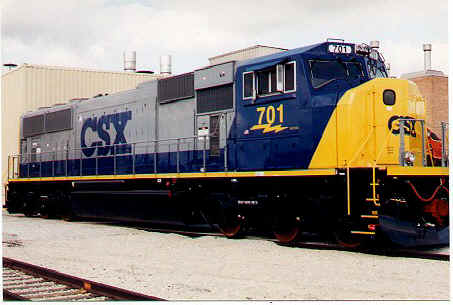 Fresh out of the locomotive shops this SD70AC is ready to roll into revenue service for CSX.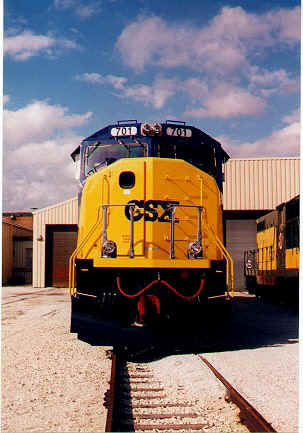 Rail fans look out for CSX # 701 as she struts her stuff moving today's freight along the CSX railways.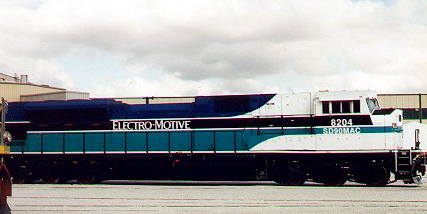 Massive at 80-feet long with 6000 horsepower, the SD90MAC is Electro Motive Division's brute of the rails today.
Steamtown, Scranton, PA. July 1997
These photos were taken at Steamtown National Park by Frank E. Qualls.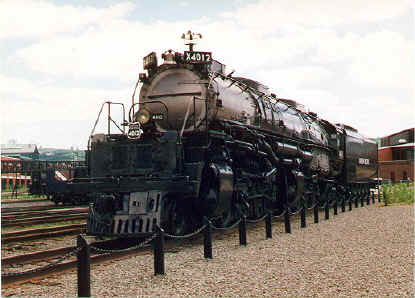 The Big Boy rests quietly for all to see after having pounded the high iron pulling massive freight for the Union Pacific Railroad.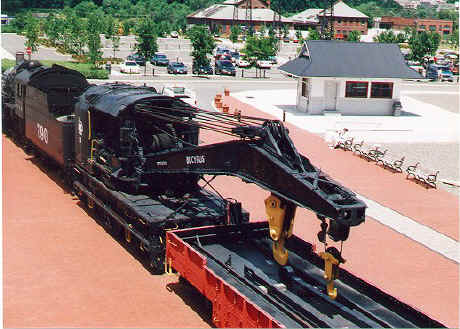 Central of New Jersey's Bucyrus crane car attended to many wrecks during its time of service on the railroad.
A Shay at roaring camp after the Sacramento Rail Fair 1999. By Art Hopkins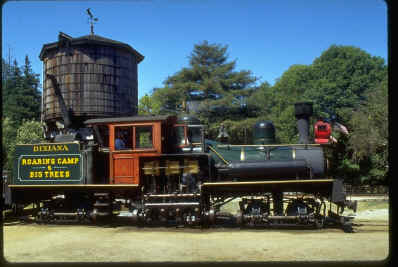 "These photo's provided by Jerry Kimble were taken by Sperry employee Olejnik."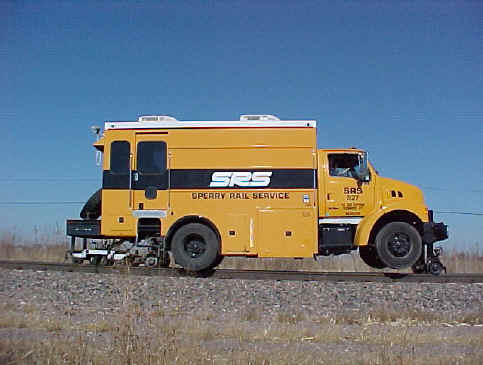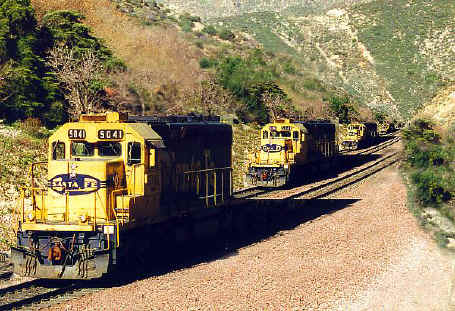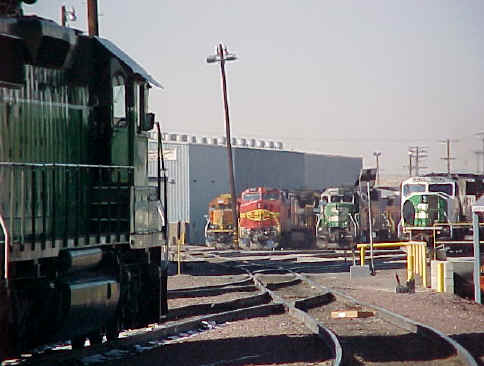 The BNSF Barstow facility is full of spare motive power scheduled for maintenance or ready for revenue service.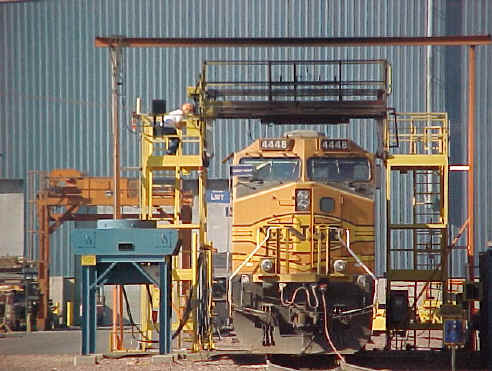 BNSF # 4448 is getting a check out at the Barstow engine servicing racks.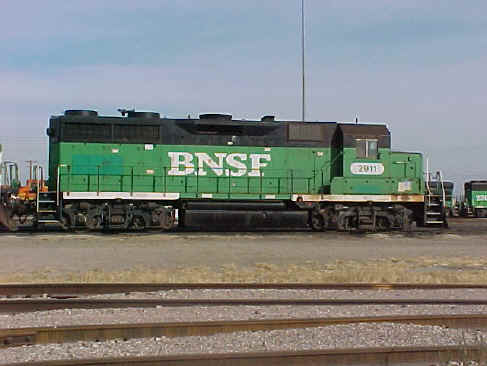 EMD BNSF over stamped merger power stands ready to pull out of the yard.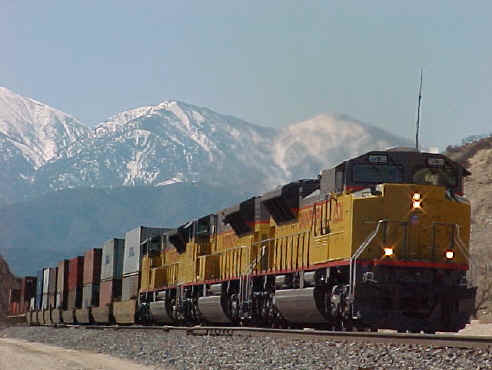 UP triple headed power makes it way through the Cajon Pass with a string of Intermodal in tow.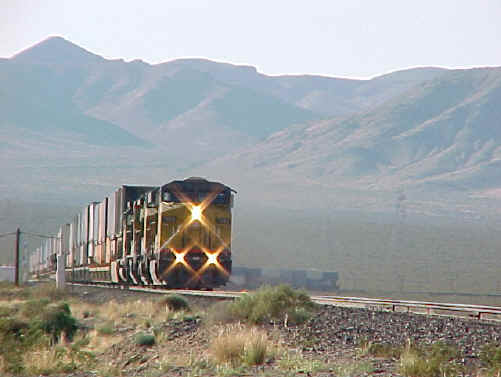 It looks like triple headed power is standard on UP Intermodal drags.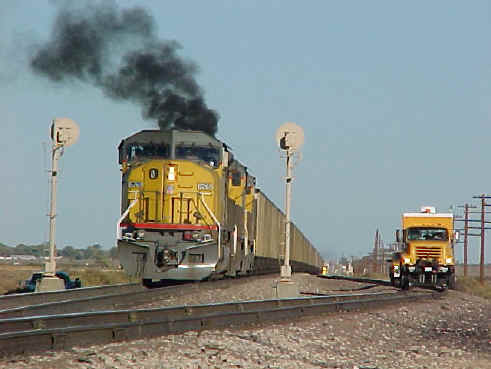 The mainline is cleared by the Sperry maintenance vehicles as the doubled headed UP freight claims it's trackage rights.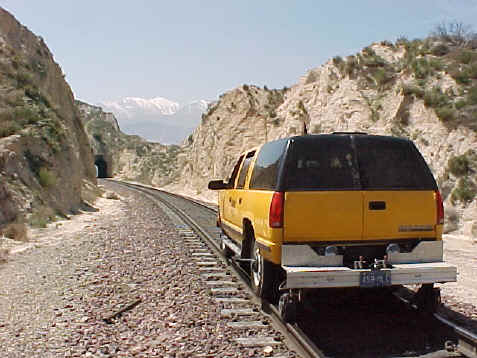 This Sperry vehicle is moving the crew down the tracks to its next work site.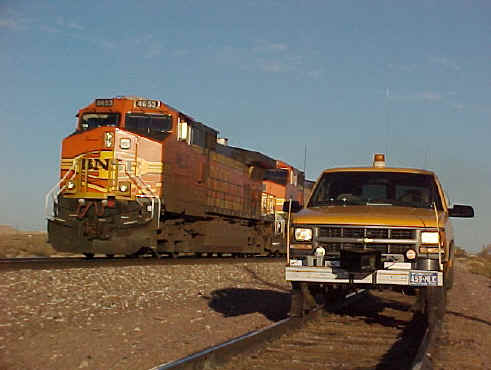 These BNSF diesel's are dwarfing the Sperry rail maintenance vehicle as they pass by.
This box cab switcher does not seem to working hard pulling this flat car.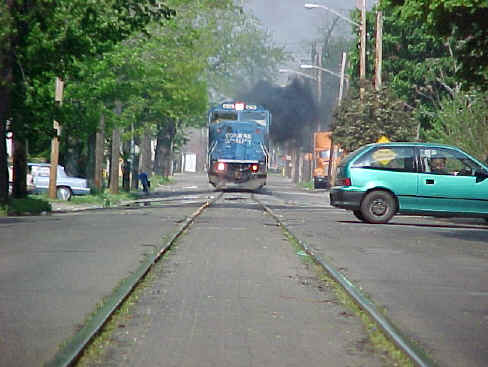 Here's Conrail power coming at you. Where's the at grade crossing gates?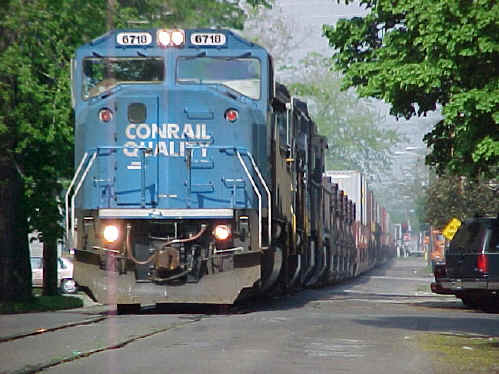 Conrail in your face towing heavy Intermodal freight down the city streets!